Welcome to the world of Alerion!
In a place where tradition, quality of materials and craftsmanship combines into a whole, resulting in creation of unique flags, banners, coats of arms, seals, plaques, and other commemorative and promotional items, made in quality that no one else in the Czech Republic can match. You can rely on Alerion, your partner in production of flags for more than 16 years.
"Every generation should leave a testimony of great value that would carry on".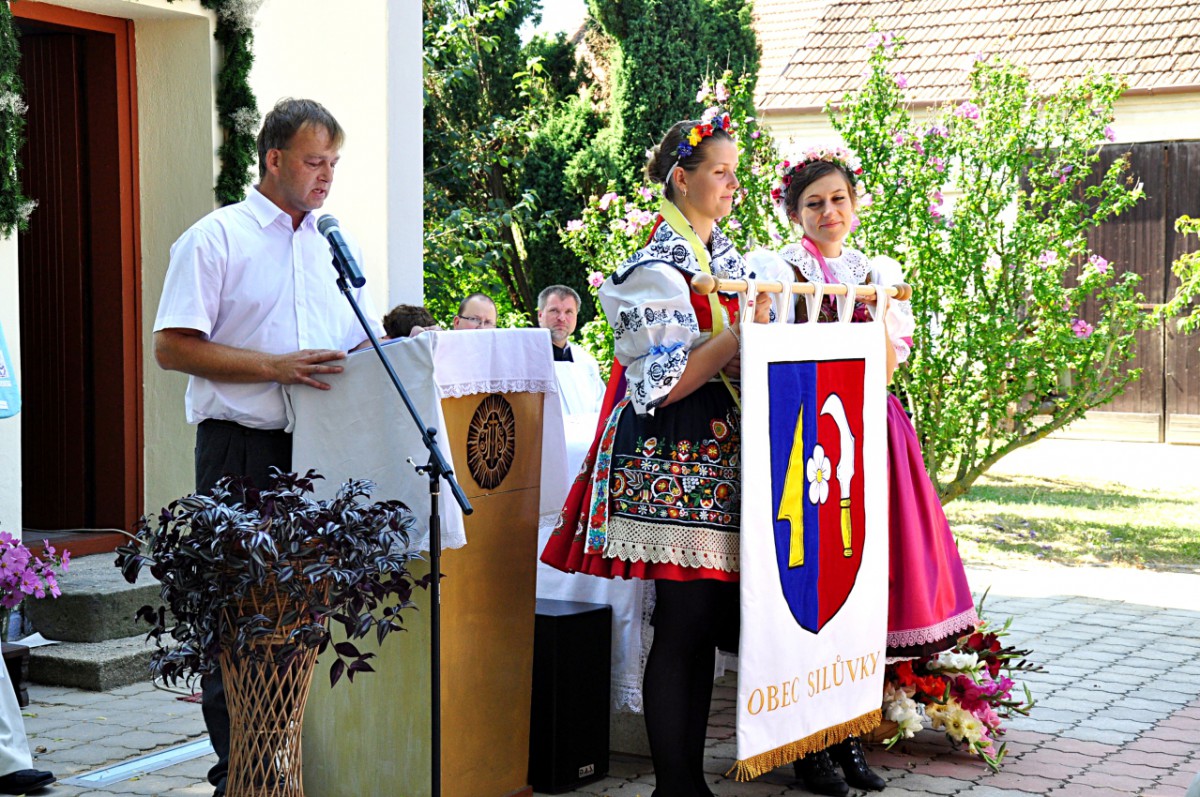 A testimony about the life of their community, about its work and the way the people saw the world around them. A testimony of people who stood for certain values and principles which they not only embraced but also lived by, and for which they were not afraid to fight. All of that can be represented and preserved through the symbols, emblems and mottos, and composed into one – embroidered ceremonial flag. It is not a coincidence that a ceremonial banner, thanks to its extraordinary craftsmanship and artistic rendition, is an appropriate manifestation of such ideas for more than two millennia. Through it, we can pay tribute to something bigger and more permanent than us, something that exceeds us. Experience the feeling of belonging and pass your legacy on to the future days.
How is traditional hand embroidery made? 
Why come up with something new when history shows that the craft of masterful embroidery had already reached its peak. Indeed, the fact is proven by the lifespan of many historical banners, which can reach even hundreds of years. And for that reason, we've decided to carry on the tradition and strictly follow the art and precision of the handicraft, without involving any automated machinery. For us, that remains taboo.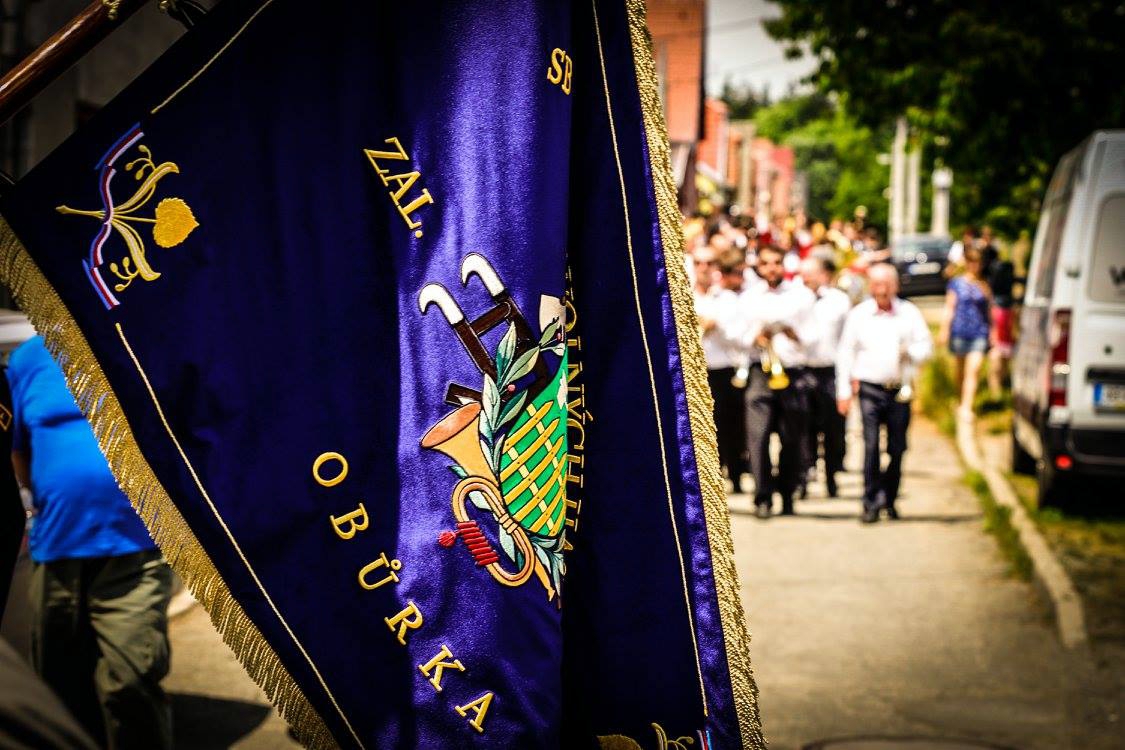 Traditional embroidery of Bohemia and Moravia is a legacy of medieval nunneries. It is only thanks to those nuns that this unique craft has survived to this day. Only a handful of apprentices have remained, those who were lucky enough to study the craft in 1970s and 1980s. Only the most gifted and talented students were chosen. The nuns taught their students all the techniques and procedures, from delicate drawing of stencils to precise applying of ink on velvet and fine hand embroidering. The handicraft survived also thanks to the agelong south Moravian tradition of folk costume embroidery. Since the late 1990s, the craft was not only restored, but also revitalized and even made famous abroad, thanks to a surge in its popularity, innovations in technology and expansion of production. The fact that our company can't keep up with the number of orders is a proof of our success. The artistic hand-embroidering is after all quite precise and delicate process and that takes time, because Alerion does not skimp on quality. Only this way, can a masterful embroidery be created, a process which can take months, even to an experienced embroiderer. After all, the longest warranty on Czech market, 20 years, is a proof of the quality of products from our workshops.
Embroidered symbols are not the only thing our company produces
In addition to embroidered banners and flags, banners of arms and ribbons, we make for municipalities, firefighters, gamekeepers, associations, Churches and businesses - symbols that thanks to their artistic rendition become a one-of-a-kind works of art - our company also offers custom-made outdoor flags for marketing and advertising, flags of the Czech Republic in the proper format and every size, also flags of the European Union, mourning flags, national coats of arms, commemorative coins and medals, awards and decorations, table flags, mini flags, stickers and other symbols. Nevertheless, custom production remains the dominant part of our income - over 80%. Standard sized outdoor flags, coats of arms, lapel pins and table flags are readily available on our e-shop, or at our shop at Chaloupkova 1, Brno-Královo Pole.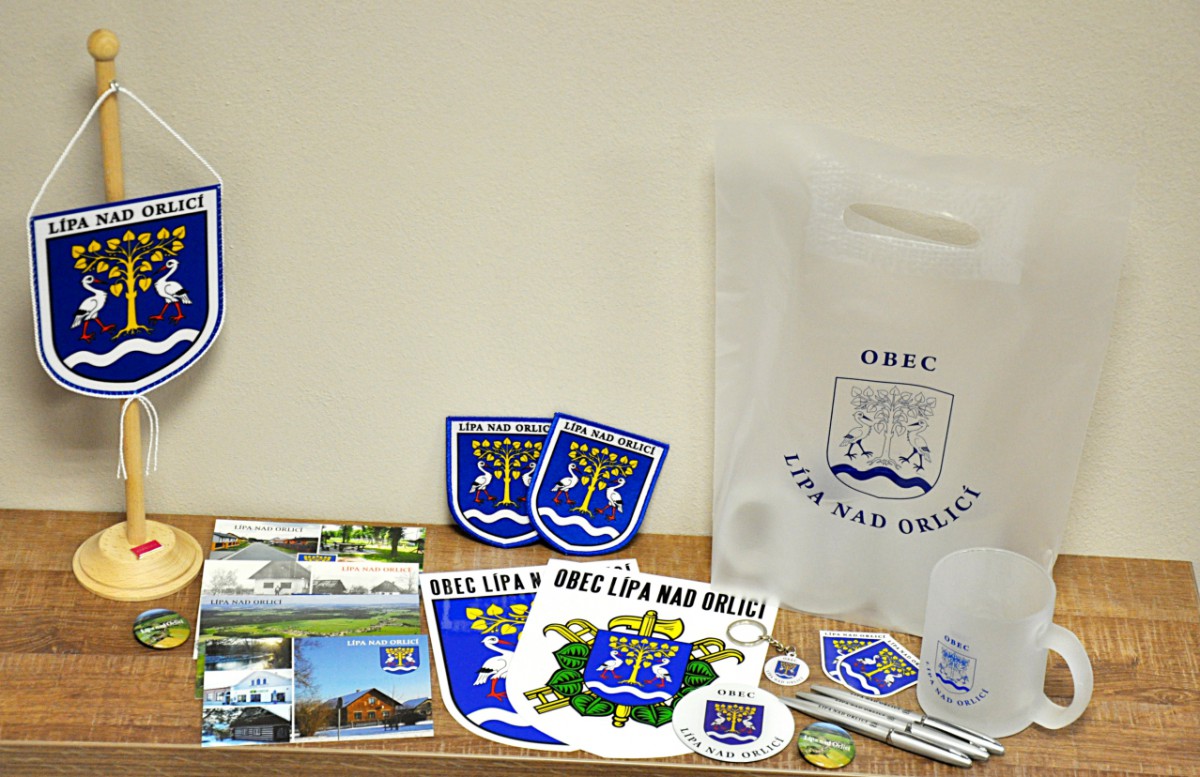 Alerion has become a leading company on the market in the past 16 years, thanks to our individual customer care and a complete assortment of coats of arms, flags and banners with all the necessary accessories, and also thanks to our professional and expert services. With Alerion, you will get everything in one place.
Do you know what the word "alerion" means?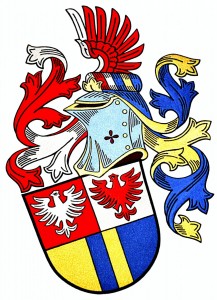 Alerion is a special charge in heraldry, where such symbols are referred to as a so-called "heraldic beasts" (i.e. mythological creature that does now exist in the real world). John the Evangelist mentions alerions in one of his letters about the wonders of the East. He describes an alerion as the king of all the birds, larger than an eagle, with feathers of fiery color and razor sharp wings. The legend says that there is only one pair of alerions living at the time. The female bird lays eggs after sixty years on which she sits for sixty days and sixty nights. After their offsprings are hatched, the parents fly over the sea's horizont and dash into the water, drowning themselves. Other birds guard the nest and feed the chicks up to the point when they can spread their wings and take off. The same story is depicted in the book Bestiaire by Pierre de Beauvais (Pierre le Picard). The symbol originates in France where it has a long tradition, especially in the coats of arms of the rulers of Lorraine. An interesting fact is that their seals and coins bear alerions with beaks and claws until the end of the 13th century, however, by the beginning of the 14th century the claws begin to disappear, and in the 15th century, the beaks disappear as well, leaving the symbol as we know it today. The symbol is almost non-existent in Czech heraldry, however, many French towns bear the charge of alerion in their coats of arms.